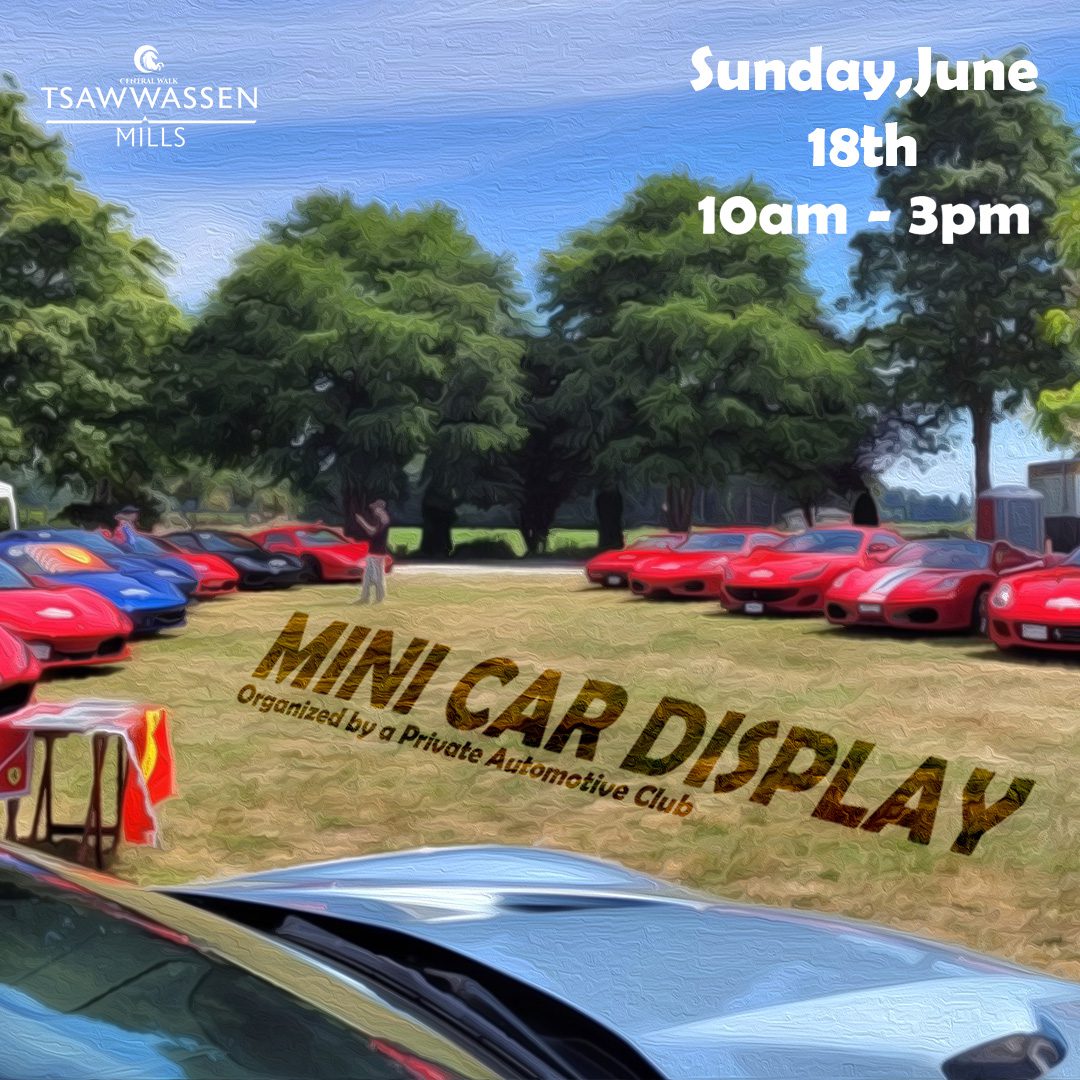 Mini Car Display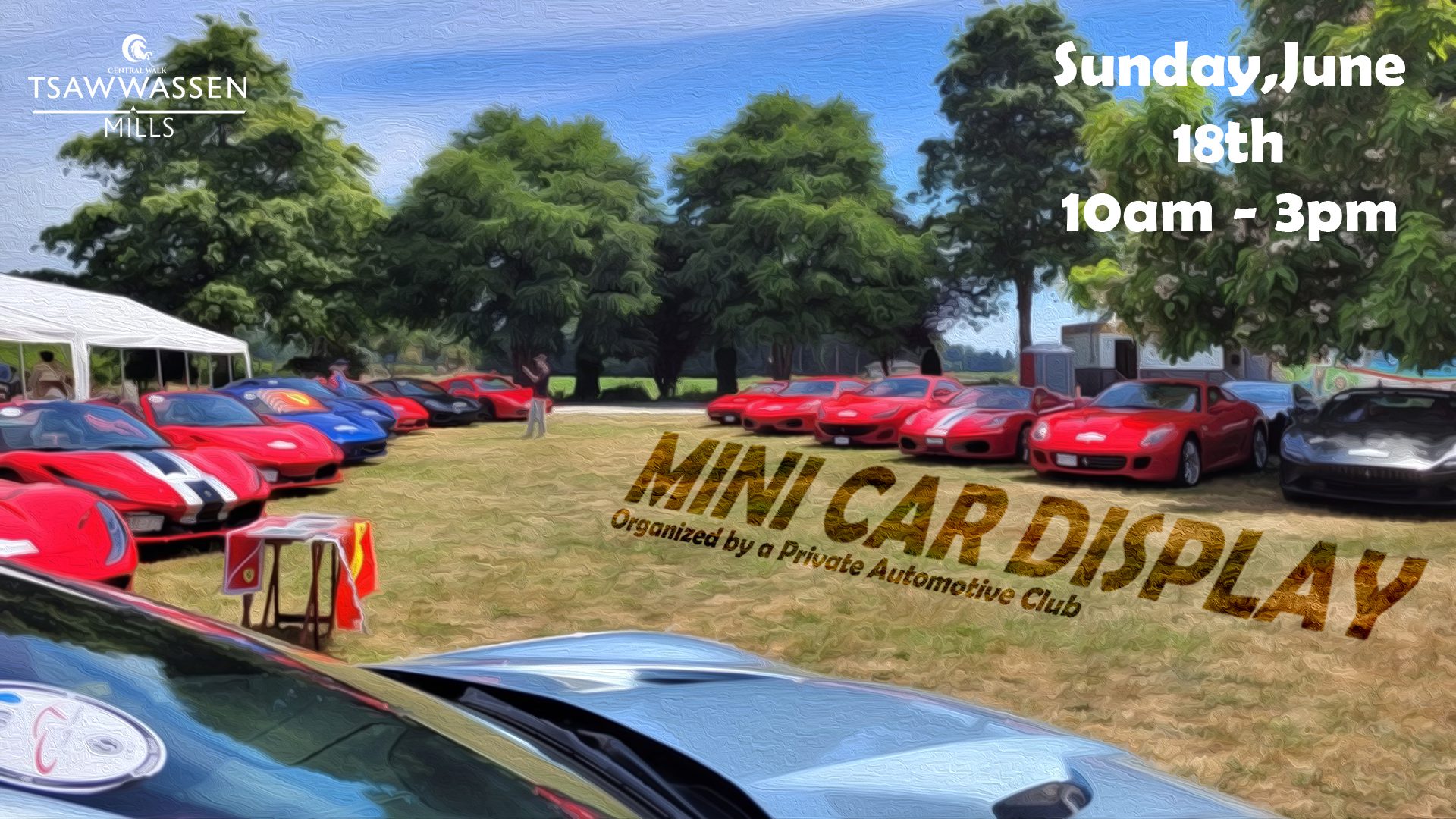 Father's Day Mini Car Display
Parking Lot 3B | June 18th, 2023 | 10:00AM – 3:00PM
Rev up your engines for the Mini Car Display at Tsawwassen Mills!
We are thrilled to bring our yearly Father's Day Mini Car Display Event on June 18th, 10am-3pm, organized by a Private Automotive Club. Get ready to witness an impressive showcase of over 30 supercars!
The event will be held in Tsawwassen Mills' parking lot 3B, right across Montana's BBQ & Bar.
Don't miss your chance to see these incredible machines up close. We'll see you there!