Boxing Day Shopping Tips
This Boxing Day, we expect higher than normal traffic volume at the centre. Remember to pack extra patience as you hunt for Boxing Day deals. Here are a few tips to get you started:
Best Times to Arrive
We open at 8AM on Boxing Day. To avoid the rush, we recommend arriving early to score the deals faster!
From 12PM – 4PM, we are in full swing with Boxing Day shopping. Traffic volume will be heavy but check out our alternative routes below.
7PM – 9PM, is a little quieter. There is more parking available as the Boxing Day rush slows down.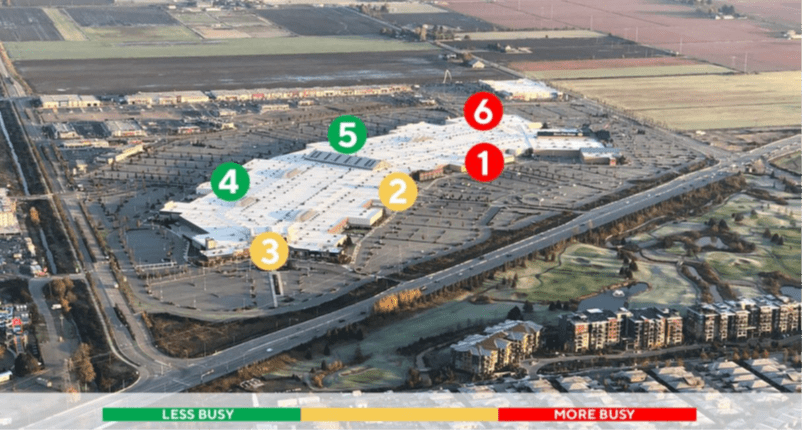 Stay Connected
Plan ahead, stay locked on @News1130Traffic & @AM730Traffic for up-to-the-minute traffic updates.
Tsawwassen Mill is working with the Delta Police Department & Traffic Groups to manage traffic flow on this busy shopping day. Stay tuned on our Twitter page for traffic updates & tips throughout the day @TsawwassenMills.