Discover 22 art installations throughout our Centre that tell the authentic story of the BC region through exclusive art pieces by Tsawwassen First Nation artists.
Click here for a printable copy of our Artwalk brochure and take a self guided tour.
For additional details of each artwork, please see below.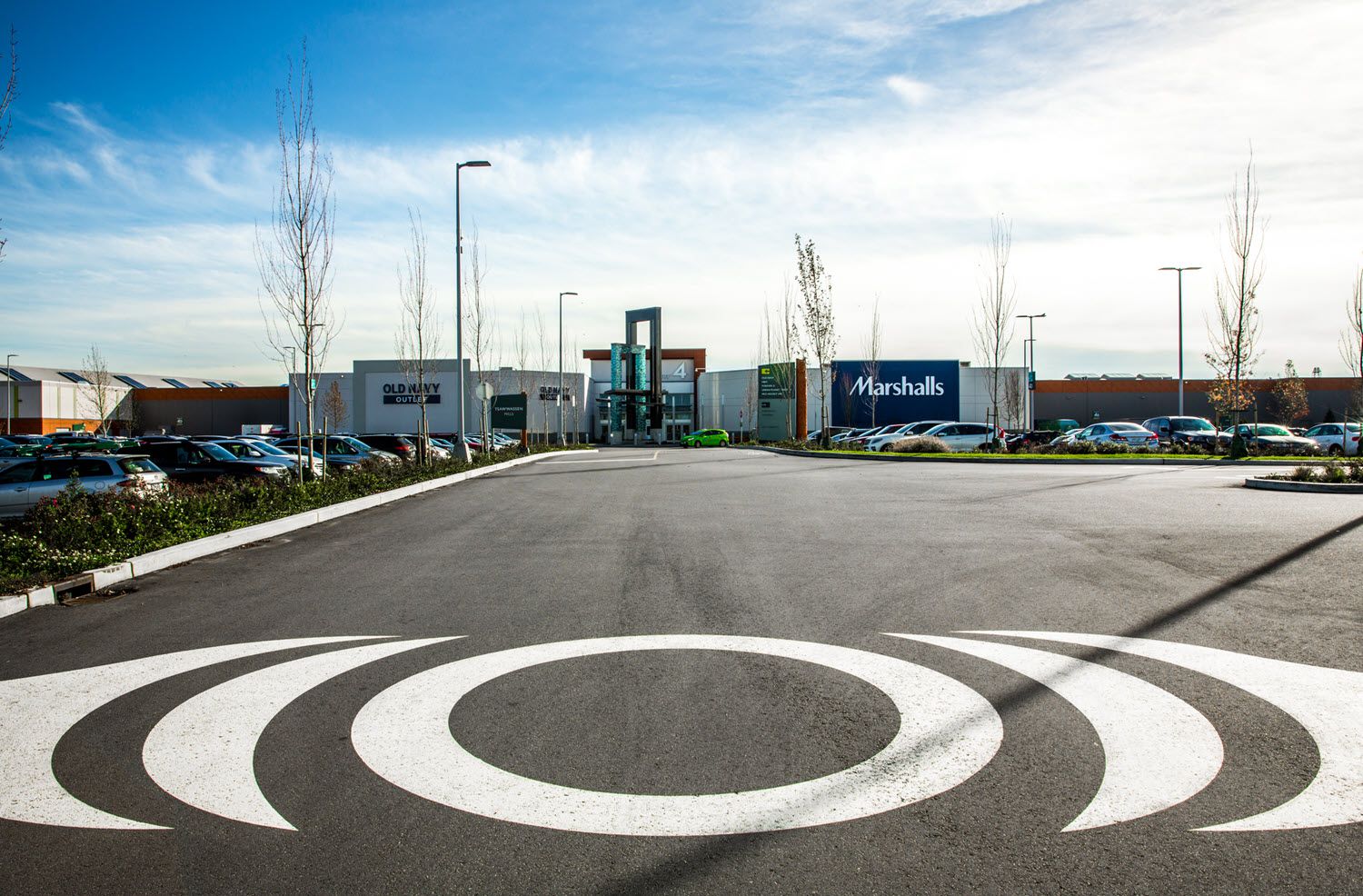 Using the three basic geometric elements for Coast Salish design: the trigon, circle, and crescent. Bryce Williams created a stamp that has been used as a graphic element to adorn posts and walkways at Tsawwassen Mills. The use of geometric symmetry in Coast Salish...
read more