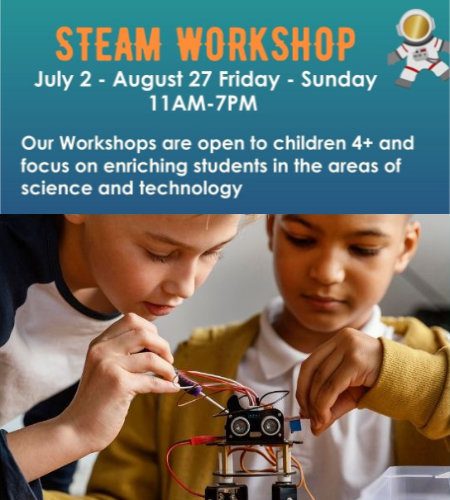 Date
Jun 25 2022

- Aug 20 2022
Expired!
STEAM Workshop Experience
Tsawwassen Mills will be working Spark Academy, a professional STEAM school under the iGen Education Group, to bring STEAM workshops for kids here to our shopping centre.  STEAM (Science, Technology, Engineering, Art & Math) is an integrated approach that encourages students to think more critically about real-world problems and applying effective solutions.  We aim to invigorate the love for science in kids and inspire their wonder and curiosity for the unknown.
e. (SEE DETAILS ON REGISTRATION WEBSITE)
Tenants will participate in the event by offering exclusive discount coupons to mall visitors!
Virtual Land: 20% off end at Aug 31th
Tommy Hilfiger: 20% off end at Sep 30th